Having premiered in October 2013 at Italy's foremost museum for contemporary art, Castello di Rivoli Museum of Contemporary Art, MCASB hosts the West Coast debut of artist Marinella Senatore's retrospective exhibition. Working in several countries across the globe, Senatore (b. 1977, Cava dei Tirreni, Salerno, IT) has gained international acclaim for her masterfully orchestrated films and public projects. Marinella Senatore. Building Communities is a thoughtful selection of the artist's work, often taking the form of collaborative films that assert the audience as a key protagonist. Using the medium of film to describe her role as an activator, the artist states, "I feel that I am part of those processes that see the artist as a director who has a score through which people negotiate or contest their participation." Creating new possibilities for public involvement, the exhibition in Santa Barbara will feature past artwork, in addition to creative writing workshops, community dances, and interactive photo shoots, using the creative process itself as a medium.
Exhibition Publication (PDF)
Learn How to Participate
In this exhibition, Marinella Senatore's emphasis on the equal importance of process and production is highlighted with three platforms of engagement—School of Narrative Dance (2013),Movie Set (2012), and Variations: Workshop of Creative Writing(2010-13)—available to museum visitors and members of the community who can book in advance the use of these spaces free of charge for their own creative activities. Your participation is thus the start of new projects encompassing contributions from the people and communities of Santa Barbara.  Click on the link below to participate.

Marinella Senatore's work has been exhibited widely at museums and biennials in Italy and abroad. She is the winner of several renowned awards, including the 2013 Fellowship for Young Italian Artists, an initiative conceived by Marcella Beccaria, Chief Curator of Castello di Rivoli, and sponsored by the Friends and Supporters of the Museum. Senatore lives and works in Berlin.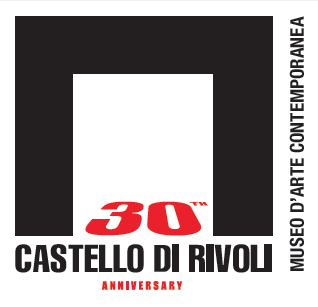 Exhibition curated by Marcella Beccaria, chief curator at Castello di Rivoli Museo d'Arte Contemporanea, Rivoli-Turin, Italy.
Special Thanks to:
Buttonwood Winery, Solvang, CA; Casa Magazine, Santa Barbara, CA; The James Irvine Foundation, San Francisco, CA;Montecito Journal, CA; Myopia Design, Santa Barbara, CA; Paseo Nuevo Shopping Center, Santa Barbara, CA; Santa Barbara Independent, CA; Santa Barbara Sentinel, CA; Wayne McCall & Associates, Santa Barbara, CA.