Teen Arts Collective (TAC)
MCASB Teen Arts Collective (TAC) is a hands-on program that makes the contemporary art world accessible for Santa Barbara students ages 15-18. Over the course of the program, TAC members develop visual literacy skills, strengthen leadership abilities, and begin cultivating their own creative networks through exposure to practicing artists and arts institutions in the Santa Barbara and Los Angeles areas.
This will be accomplished through:
Meeting with locally and internationally acclaimed leaders in the arts

Field trips to local galleries, artists' studios, and distinguished regional arts institutions

Workshops and discussions in weekly, after-school meetings

Planning and curating a culminating exhibition of TAC participants' artwork
For more information about TAC please email hello@mcasantabarbara.org.
MCASB's 2020-21 Teen Arts Collective is supported in part by the California Arts Council, a state agency. Learn more at www.arts.ca.gov. Any findings, opinions, or conclusions contained herein are not necessarily those of the California Arts Council.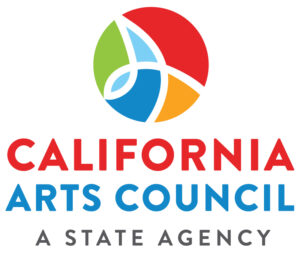 Visiting Artist Series (VAS)
The museum's Visiting Artist Series (VAS) pairs artists with local schools, after-school programs, and nonprofit organizations for multi-visit educational workshops that meet the Academic Content Standards for Visual Arts, inspire creativity and critical thinking, and promote meaningful engagement through contemporary art. Visiting Artist Series (VAS) workshops can be held on site at the museum and off-site and will be customized for the needs of each group.
To inquire about Visiting Artist Series (VAS) workshops please contact our Engagement Department at engagement@mcasantabarbara.org or call 805.966.5373 x110.