Museum of Contemporary Art Santa Barbara is proud to present Quaranteen, a group of video works by the 2020-2021 Teen Arts Collective. Featuring seven individual bodies of work, Quaranteen explores the lived experience of each artist throughout the COVID-19 pandemic and subsequent quarantine. Quaranteen aims to embody an experience that has been both universally shared and individually unique, from the teenage perspective and through the medium of film. The Teen Arts Collective comprises seven students from Santa Barbara and surrounding areas, spanning across several different schools and grade levels. 
Quaranteen will premier live on our YouTube channel at www.youtube.com/c/MCAsantabarbara. This event is free for all to attend, and has been approved for mature audiences due to potential exposure to adult language.
This activity is supported in part by the California Arts Council, a state agency. Learn more at www.arts.ca.gov. Any findings, opinions, or conclusions contained herein are not necessarily those of the California Arts Council.
MCASB's Teen Arts Collective (TAC) is a program that makes the contemporary art world accessible to Santa Barbara students ages 15-18. Over the course of the program, TAC members develop visual literacy skills, strengthen leadership abilities, and begin cultivating their own creative networks through exposure to practicing artists and arts institutions in the Santa Barbara and Los Angeles areas.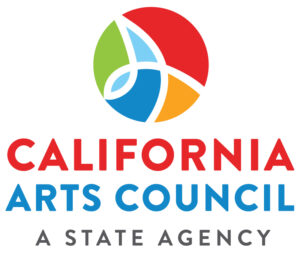 ABOUT TAC
Jackson Ebbin is a Junior at the Visual Arts Design Academy (VADA) at Santa Barbara High School. He produces multimedia art and contemporary short films that reflect his experiences and emotions. Jackson's art is inspired by the skateboard and urban street cultures, music, and nature. He took an interest in producing art from a young age after traveling across the country and realizing the differences and similarities between diverse communities. He was particularly drawn to the bold, old school graffiti on the streets of New York and downtown Los Angeles. Jackson spends his free time painting, drawing, skateboarding, and surfing.
Noah Johnson (He/him) is an 18 year old artist currently living in Ventura California. Noah started his art career shaping and glassing experimental surfboards alongside John Simon and Ryan Lovelace in Santa Barbara. He continues to shape surfboards and is developing technology alongside Stanford engineers to 3D print sustainable surfboards. Noah is currently exploring an art project titled, The NONSENSE.CLUB. The NONSENSE.CLUB explores street art, surfboards, skateboards, clothing, and fine art in an attempt to discover unconforming creative freedom. Noah continues searching the universe for purposeless purpose - recently delving into music, poetry, and film making. Noah has come to discover life is not about finding anything, but creating.
Lee Keely (she/her) is a seventeen year old that has lived in Santa Barbara all her life. She works with watercolor, photography, acrylics, pencil, and paper, and finally digital art; her favorite medium. Currently a junior at San Marcos High School, she is taking several art classes and is intending to pursue art in the future in one way or another, whether it be a hobby or profession. The inspiration for her work comes from the people she is surrounded by, or has been influenced by in the past. 
Haven Lindsey  is a ninth grader at Santa Barbara Middle School, and has been creating art for as long as she can remember. For Haven, art is a way to organize and express the swirling images, thoughts and emotions inside her head. She states: "I mostly create art for myself, drawing in my room and creating art that I'll never show to people, using lines and curves and brushstrokes to understand my world. I believe that this world is truly beautiful and art acts as a way to capture that beauty. Without art, buildings would be buildings, flowers would be flowers and sadness would be sadness, but for me, art gives meaning and beauty to all of those things." 
Selene Sanchez (she/her) is a seventeen year old artist currently living in Santa Barbara, California. She works with several mediums such as acrylic, watercolor, digital, ink, and oil pastel, but her favorite medium is simply pencil and paper. Her work includes original character design, comics, life/figure drawings, and fanart of her favorite cartoons, but she is open to trying new art projects and exploring other art mediums unfamiliar to her. Selene is currently in her senior year at Santa Barbara Senior High where she is part of the Visual Arts and Design program (VADA). 
Meiya Sidney (she/her/hers) is a Santa Barbara based artist who works with various mediums from oil, acrylic, and watercolor paints, to photography and mixed media. Constantly experimenting and finding ways to express gratitude through art, Sidney's most recent work explores themes of nostalgia by illustrating people and places from her life. She is currently a senior at San Marcos High School, where she has been studying art since 2017, with plans to pursue art in college at University of California Santa Barbara (UCSB) beginning fall 2021. Her work is influenced by her Taiwanese heritage and interest in architecture, which she has cultivated as an intern at DMHA Architecture. She is the recipient of the Katherine Jones Starr Endowed Art Scholarship 2021, two time recipient of the Award of Excellence in the PTA Reflections Art Contest, and Juror's Choice in the 2020 Santa Barbara Channelkeeper Art Contest. "I create art to better understand myself, those around me, and to send insightful love into our world with each piece I give away. I hope my work inspires viewers to bring a lens of gratitude to the scenes of their own life."
Xander (Xander) Wright (he/xe/they) is a seventeen year old artist currently residing in Santa Barbara, California. His primary medium is digital, however he occasionally uses a plain old pencil and paper for concepts or drawing on the go. Xyr type of work includes character design, comics, figure drawing, work surrounding his original stories, and the occasional piece of fan art for a show or podcast. Xander also enjoys writing from time to time;, typically short prose or the occasional longer piece tied to his aforementioned original stories. He prefers to stick in his comfort zone, however is open to trying new things. Xander currently attends Santa Barbara Senior High and is a part of the Visual Arts and Design Academy (VADA). When not in school, he is learning to play the bass, drawing, playing video games, hanging out with his friends, or playing Dungeons and Dragons.