As part of the exhibition Sarah Rosalena: Pointing Star, Diego Melgoza and Marisa de la Peña, MFA students from the UCSB Art Department, have been invited to exhibit in the museum context of the MCASB Lobby Gallery.
Diego Melgoza: Antithesis
On view April 16 - July 30, 2023
Diego Melgoza aka Melgo (b. 1993, Mexico City) is a Santa Barbara-based visual artist and graphic designer who draws inspiration from Mesoamerican and Mexican culture. His mission is to create visual work about environmental and social issues, to evolve the consciousness of the viewer, and to progress as one. Melgo has had solo exhibitions at Community Arts Workshop and Elsie's Tavern and has exhibited in numerous group exhibitions and festivals including CSU Long Beach Student Gallery, UC Santa Barbara Glass Box, Lucidity Music Festival, Joshua Tree Music Festival and Lighting in a Bottle Music Festival. Melgo received a B.S. from San Francisco State University in apparel design and merchandising with an emphasis in marketing. He studied printmaking and graphic design at Santa Barbara City College and is currently pursuing a masters in fine arts at UC Santa Barbara.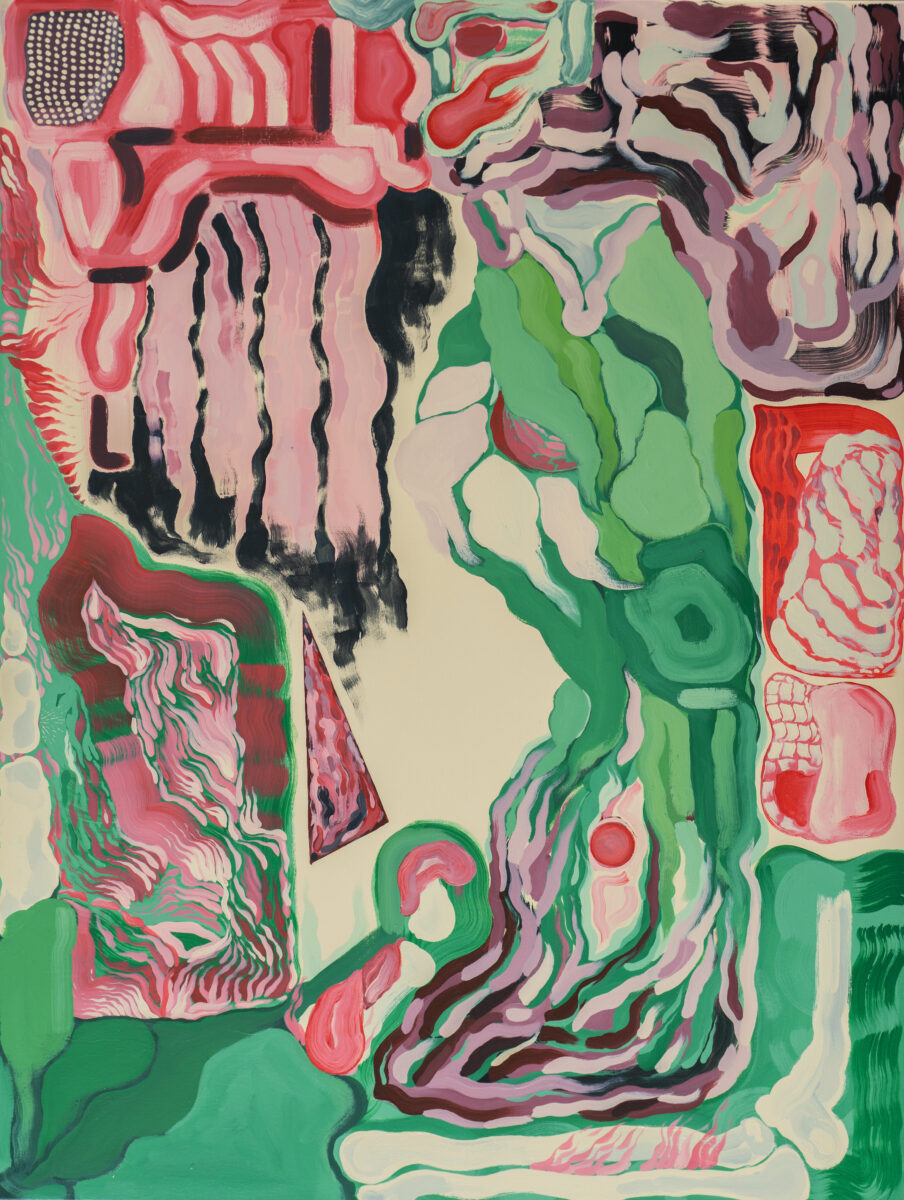 Image: Diego Melgoza, Self Creation of Flora and Fauna. Courtesy the Artist.
Marisa de la Peña: Medicine Pieces
On view April 16 - July 30, 2023
Marisa de la Peña is an artist, researcher, and recent MFA graduate from the Department of Art at the University of California, Santa Barbara. Her current work revolves around the role of horror in art and film and its power to subvert settler colonialism. From reappropriating the tropes that have rendered Indigeneity invisible to engaging with methods of edible storytelling. The creation of desserts are multifaceted conversation on dispossession and consumption, disarming former ideas of damaged histories through play and desire. Her work has been published and featured in Cake Zine, Taschen Books, Harper Collins, and DC Shoes.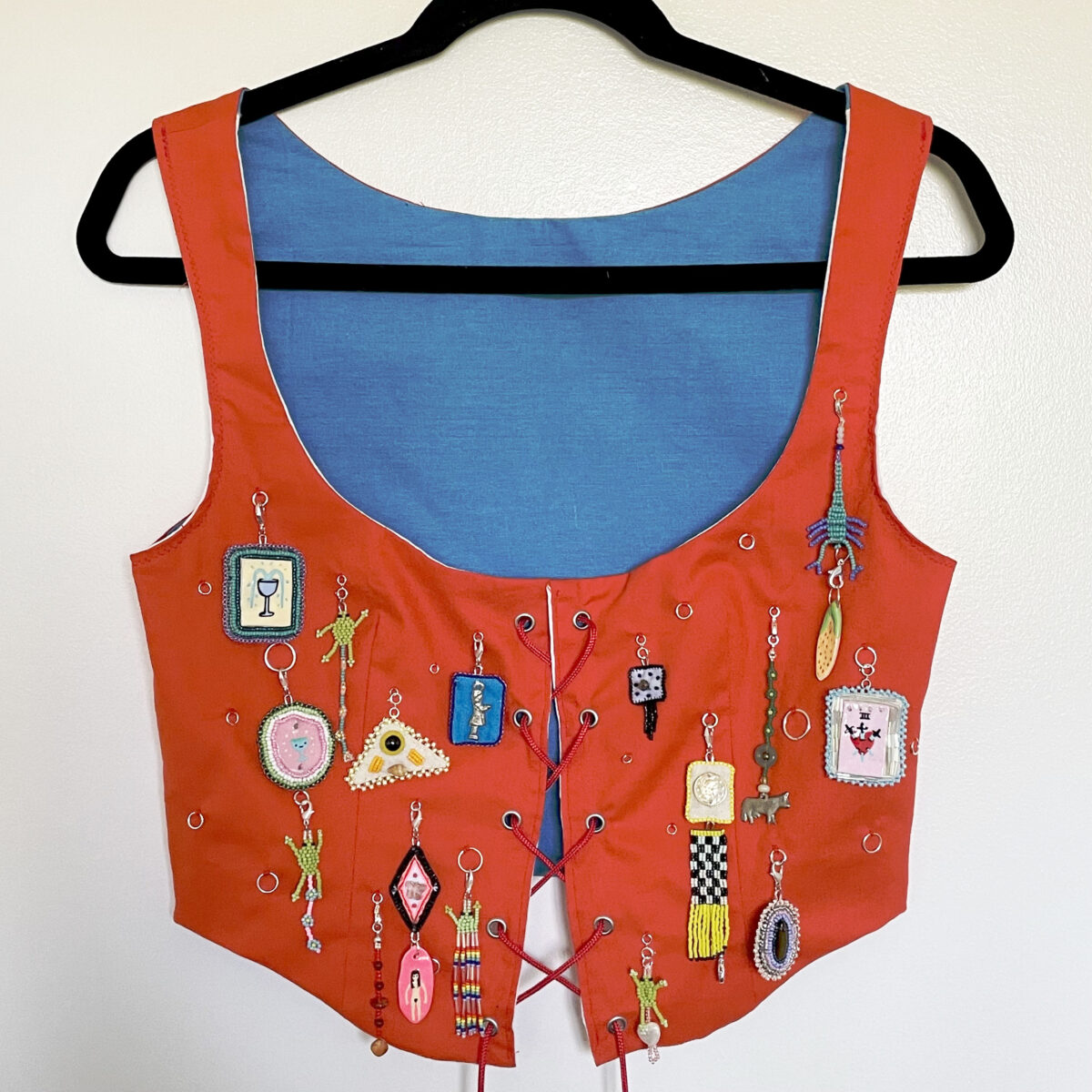 Image: Marisa de la Peña, Healing Vest, 2021, cotton, silver, cord, various materials. Courtesy the Artist.