In her forthcoming book Contemporary Painting (Thames and Hudson, April 2021), Los Angeles-based art historian and critic Suzanne Hudson considers painting as a vibrant and sometimes contentious critic of a dynamic global society. Two esteemed painters, Math Bass and Christina Quarles, who are discussed in Hudson's book, join the author in a conversation about painting. This event is moderated by curators from the Santa Barbara Museum of Art and the Museum of Contemporary Art Santa Barbara. Click here to register for this free event.
Pre-order Suzanne Hudson's Contemporary Painting book from the SBMA Museum Store.
Suzanne Hudson is Associate Professor of Art History and Fine Arts at the University of Southern California. She has written numerous essays for international exhibition catalogues and artist monographs as well as contributes regularly to Artforum.
Math Bass is an interdisciplinary artist whose practice spans across painting, performance, sculpture, and video. They currently have an exhibition on view at Vielmetter Gallery Los Angeles.
Christina Quarles is a Los Angeles-based artist whose work has been exhibited both nationally and internationally. In 2019, she was the inaugural recipient of the Pérez Prize. Currently, Quarles has solo exhibitions at the Museum of Contemporary Art in Chicago and X Museum in Beijing.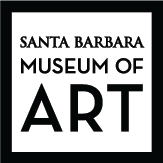 This event is sponsored in part by The Museum Contemporaries at SBMA