Join us for a FREE talk with artist DJ Javier and writer Ryan P. Cruz, as they discuss breaking through the noise in visual art and journalism, respectively, and the cultural contexts that have informed their work. Two Santa Barbara natives, both under 31, Javier and Cruz are part of the new crop of creatives that are helping to shape contemporary culture in the area.   
This talk is inspired by the feature "Ba'hala 'na: DJ Javier" published in the latest Lum Art Magazine, and written by Cruz, Lum Arts Writing Fellow. Debra Herrick, Lum Editor-in-Chief, will moderate.
About the Speakers
DJ Javier is a multi-disciplinary visual artist, designer, and art director known for his bold artwork that blurs the lines between art and design. DJ's work finds its focus within, but is not limited to, traditional graphic design, fine art, illustration, and mural work, drawing inspiration from the countercultures of Southern California including surfing, music, graffiti, and street styles and aesthetics. Currently, DJ Javier is Art Director of the footwear brand, SeaVees, and runs a small clothing brand, Canto. He lives and works in Santa Barbara, California. 
Ryan P. Cruz was born and raised in Santa Barbara, and worked as editor-in-chief of The Channels at Santa Barbara City College before taking on positions as Sports Editor at Coastal View News and News Reporter at the Santa Barbara Independent. As an Arts Writing Fellow with Lum Art Magazine, Cruz has written about artists of color, like photographer Rod Rolle and graphic artist DJ Javier, and delved into how their racial identities help shape and propel their work. In the future, Cruz hopes to continue working to shed light on those that are often marginalized, whether it be for their race, gender, sexual preference, or those that have been personally affected by the criminal justice system. 
Debra Herrick is the Co-Founder and Editor-in-Chief of Lum Art Magazine. She holds a PhD in Latin American Literature from the University of California, Santa Barbara (UCSB), with a specialization in the intersection of contemporary art and literature. She has written about art and culture throughout the US, Latin America, and Europe.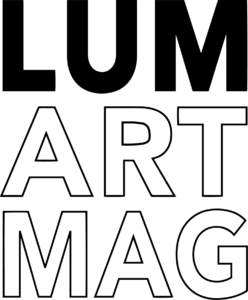 About Lum Art Magazine
Lum Art Magazine is a Santa Barbara-based contemporary art magazine for California's Central Coast. Lum is independent and founded on a collaborative and open approach to arts writing, aiming to seamlessly blend the clarity of journalism with the power of art criticism. Lum's online space and print magazine provide a forum for critical conversations, advocacy, and discovery around art.