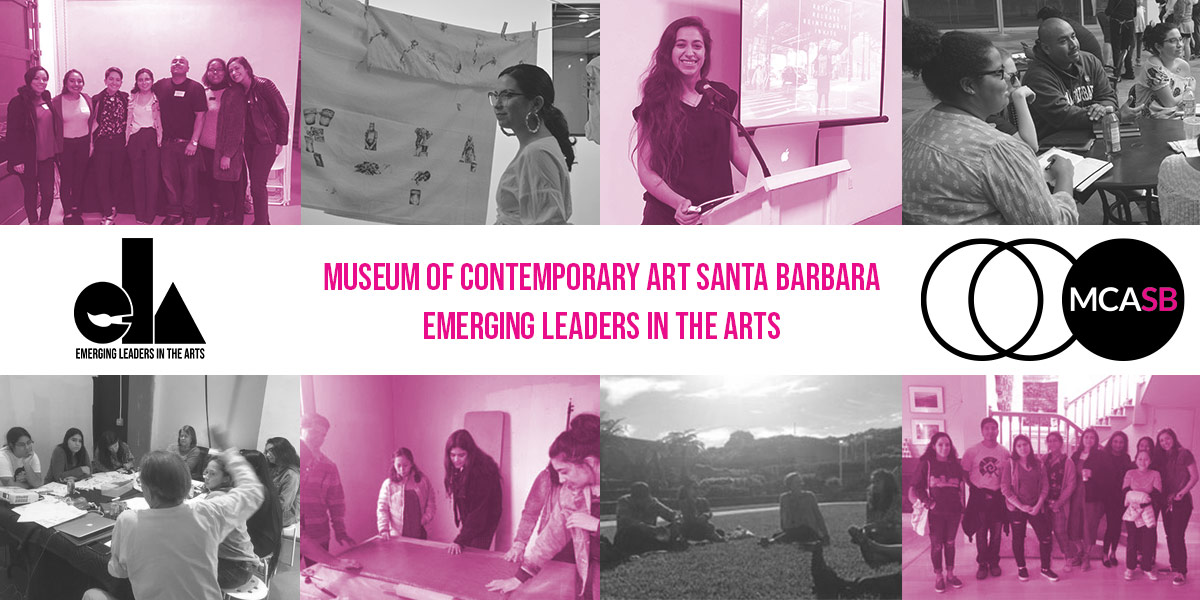 EMERGING LEADERS IN THE ARTS
Emerging Leaders in the Arts (ELA) is an ongoing program conceived of and facilitated by MCASB focused on identifying and developing diverse voices to potentially take a leadership role in this—or any—museum. This nine-month-long experience-based fellowship provides professional development training to undergraduate college and university students who identify as people of color. Working closely with MCASB staff, fellows are supported through one-on-one mentorship, peer networking opportunities, and museum tours and travel, all of which are rooted in group discourse about DEIA as it relates to contemporary art, culture, and current events.
This fellowship has a functional and adaptable structure that includes:
A foundational retreat focusing on identity and cultural competency training

Monthly meetings centered around diversity and inclusion 

Quarterly conversations with curators and museum staff

Peer benchmarking and field research

Professional development training focusing specifically on pursuing a career in curatorial or museum management

Tours of local and regional museums and gallery spaces, combined with facilitated inquiry workshops with curators at each venue

An Independent Research Project that supports and encourages DEIA within the Santa Barbara community

Monthly check-ins with MCASB staff

Annual stipends

Annual meet-ups for ELA alumni
In November 2017 MCASB was one of 20 museums selected to participate in the Diversifying Art Museum Leadership Initiative (DAMLI). The two-year initiative, funded by the Walton Family Foundation and Ford Foundation, was committed to supporting creative solutions to diversify curatorial and management staff at art museums across the United States.
Arleen Arreola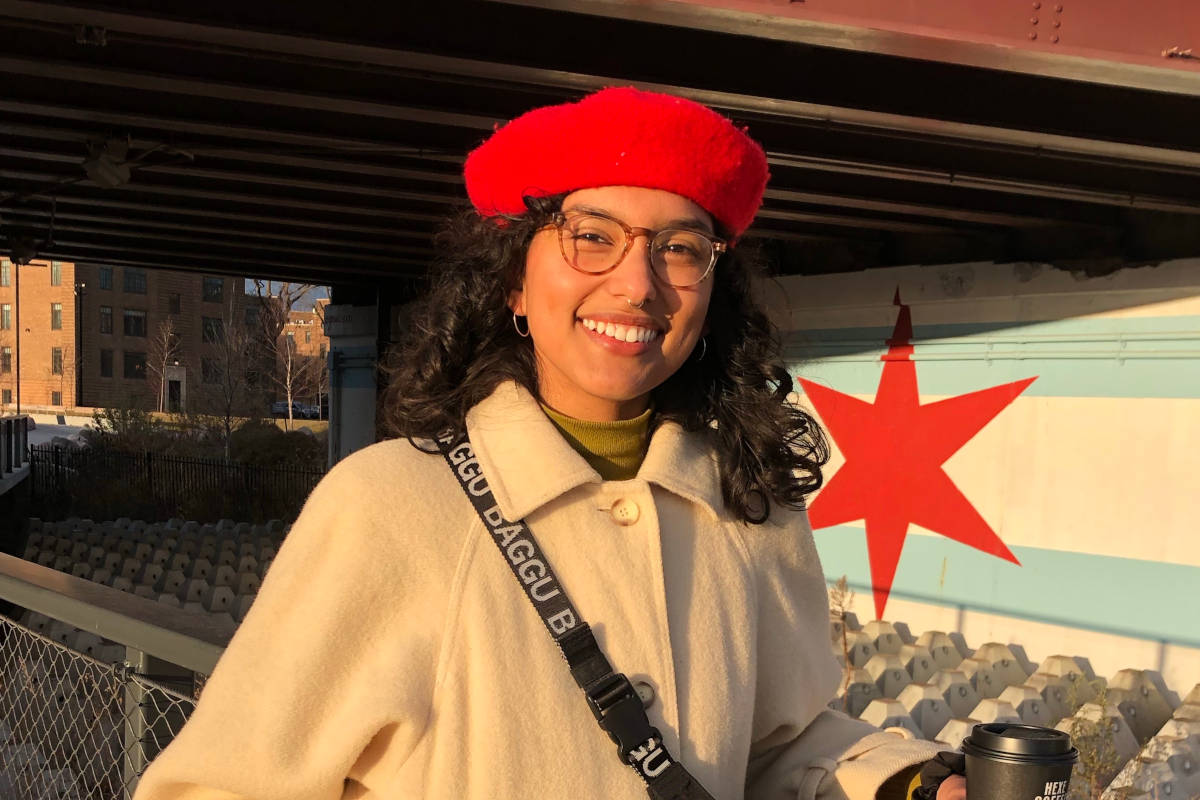 ARLEEN ARREOLA is a fourth-year Ethnic Studies major at UC Berkeley. Outside of academia, she has a love for arthouse cinema, midnight snacks, and capturing life's quieter moments through analog photography. Arleen currently runs Calming Ritual, a virtual curatorial screening project showcasing queer filmmakers.
Sydnie Pace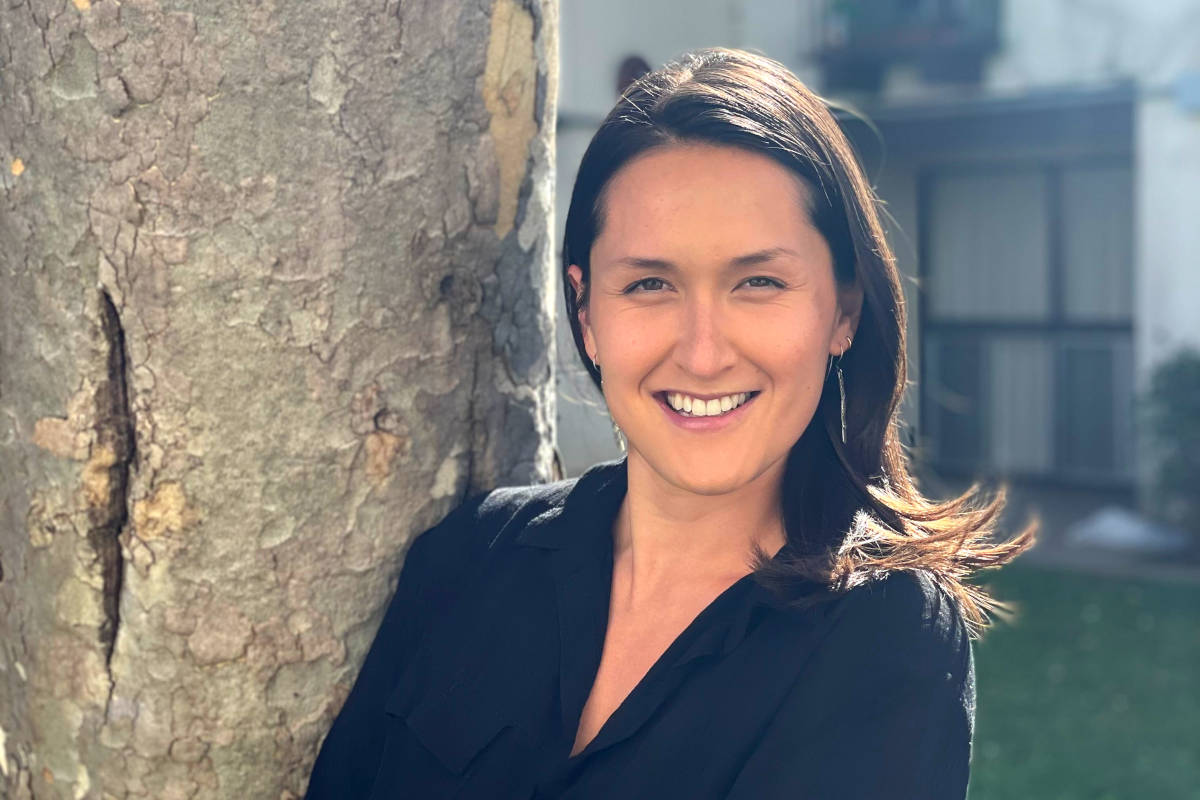 SYDNIE PACE is an interdisciplinary artist and Book Arts major in the College of Creative Studies at UCSB. Her work investigates personal narrative while exploring materials through contemporary craft. She is currently a tutor in the Ethnic Studies department at SBCC and with the goal of becoming an arts educator.
Tess Reinhardt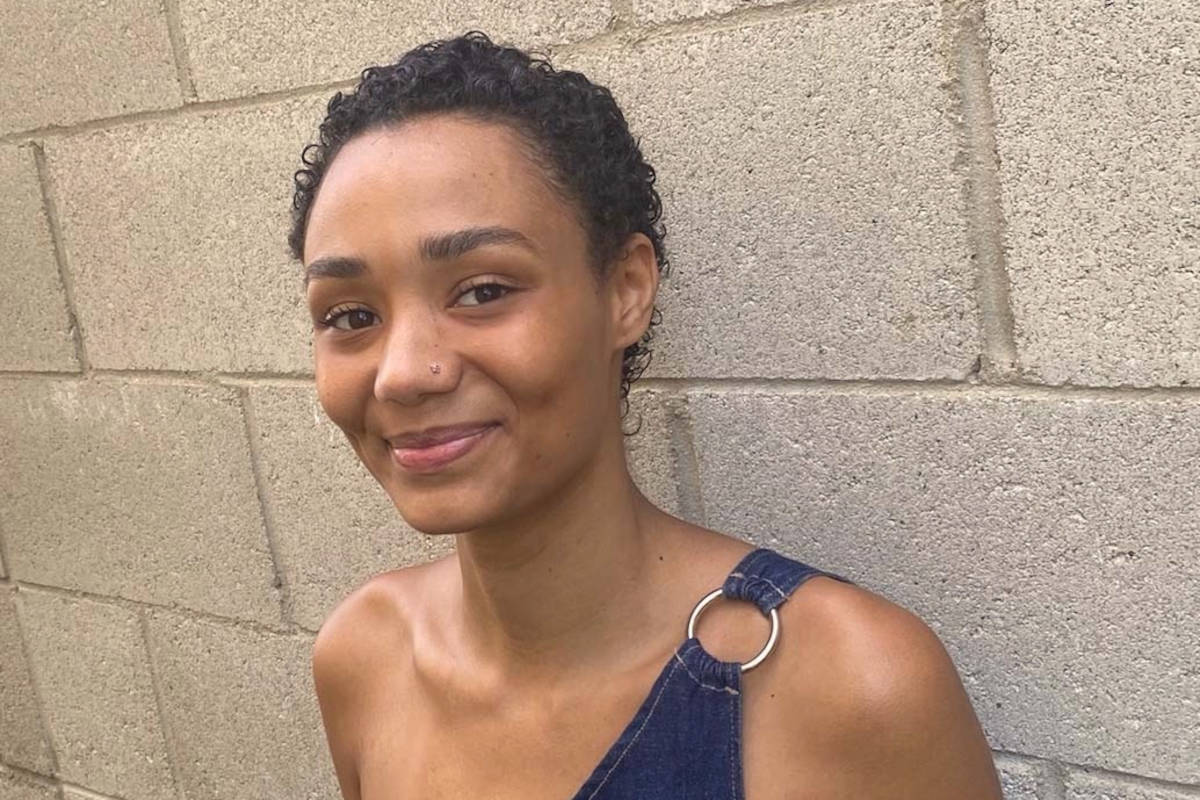 TESS C REINHARDT is an artist and writer graduating this Spring from UCSB with a BA in Art. During her time at UCSB, she has worked with her department on realizing student-led initiatives, such as UPROOT Coalition, a newly-founded organization for and by QBIPOC students in the Art Department. Currently, she is applying to jobs and preparing her artwork for her Senior Honors Thesis.
2018 ELA Fellows
The 2018 ELA fellows were all based in Santa Barbara and were previously connected to MCASB in various capacities. The high school students involved had previously participated in MCASB's Teen Arts Council (TAC) and were enrolled in the Visual Arts & Design Academy (VADA) at Santa Barbara High School during the ELA program. The college students had either interned at MCASB as Community Engagement Representatives or have previously served as art handlers at MCASB. The remainder of the participants were junior staff at MCASB during the ELA program. Participants' ages ranged from 16 to 39.
Top row, from left to right: Elizabeth Arras, Alberto Lule, Julia Campos, Al Partida, and Ana Urquiaga.
Bottom row, from left to right: Thalia Martinez, and Sarah Dildine, ELA Program Manager & MCASB Exhibitions Manager.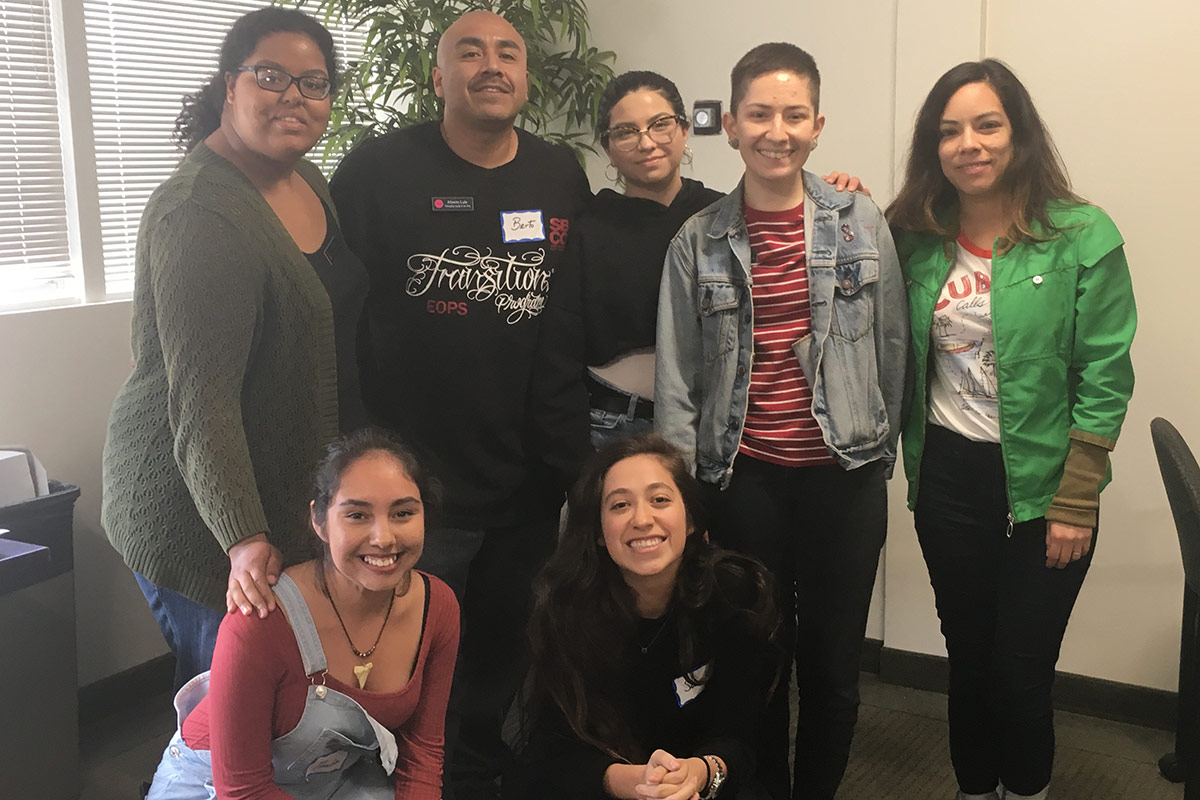 2019 ELA Fellows
The 2019 ELA fellows were located in the tri-country area and were not been previously involved with MCASB. The high school students involved were currently enrolled in the Visual Arts & Design Academy (VADA) at Santa Barbara High School. The college students were enrolled at Santa Barbara City College, California State University, Northridge, and Mills College.
From left to right: Ana Urquiaga, ELA Program Coordinator, Maia Mislang, Samantha Atherton, Sage Gaspar, Sera Quinteros, and Sarah Dildine, ELA Program Manager & MCASB Exhibitions Manager.
Not Pictured: Gabriel Cardeñas.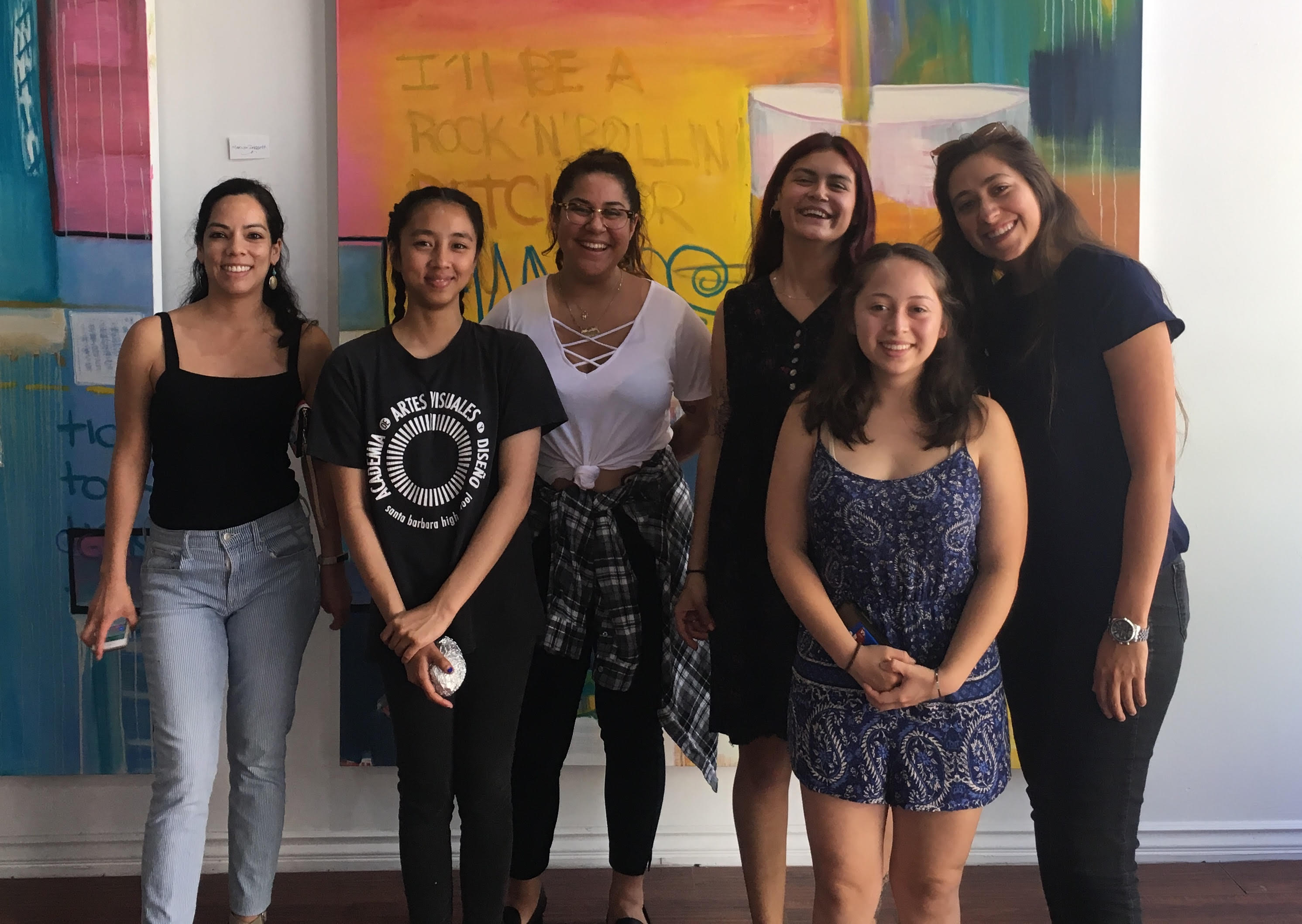 Interested in hearing more or applying to be a fellow?